The Mother City's famous for artisan-everything, and Cape Town gin is no exception. The city boasts a thriving gin culture that's the perfect antidote to the winter chills. Here's where to experience everything about gin in one place.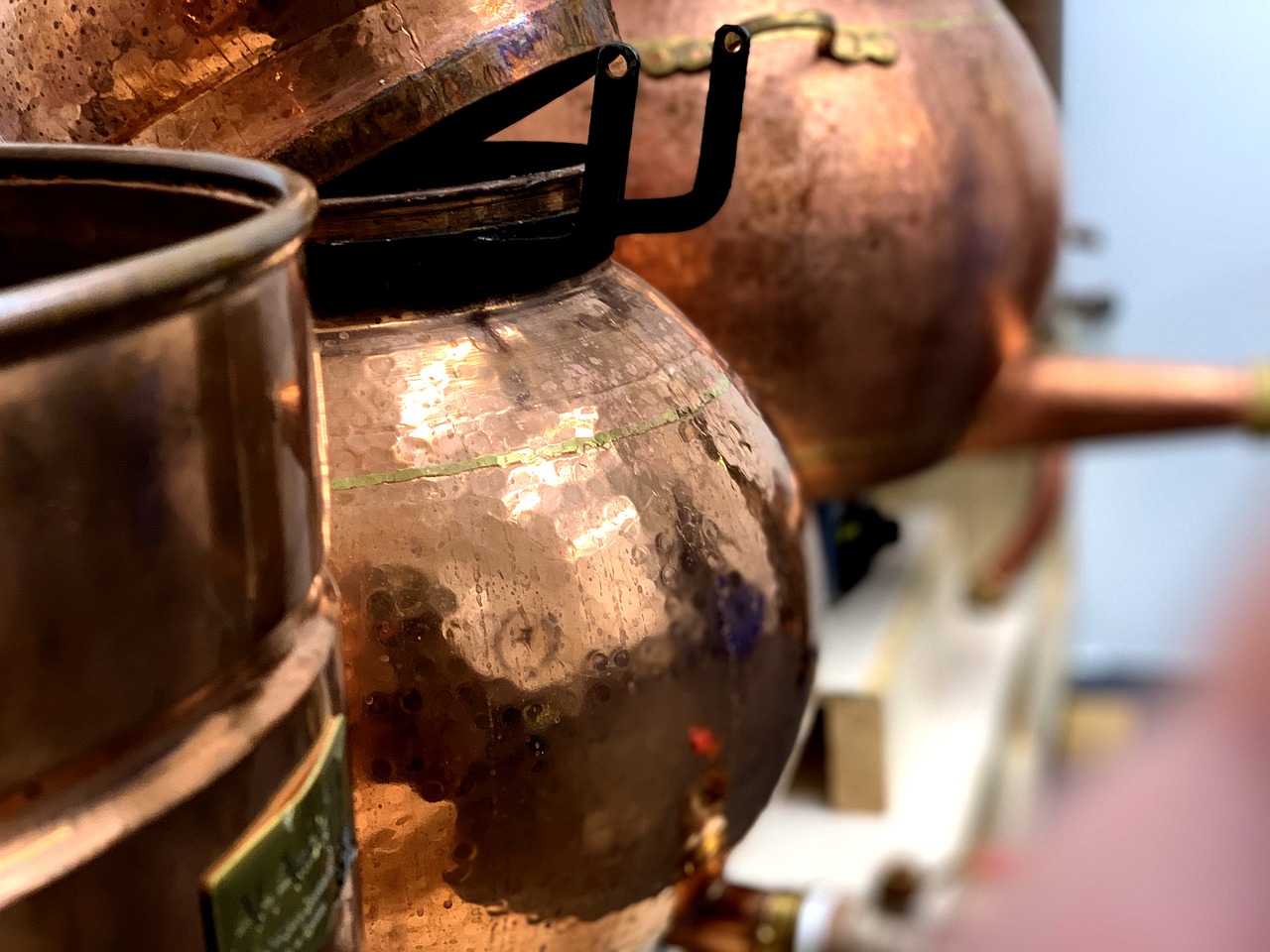 Distillers & Union, a working brewery and ginnery in the trendy and edgy neighbourhood of Woodstock, is your ultimate one-shop gin stop for everything to do with gin under one roof.
This is what's on offer here:
DIY Distilling
Distillers & Union is your go-to whether you're curious about the art of gin distilling, or simply haven't found a flavour you love best yet. The gin making course ticks both boxes for true lovers of the juniper juice.
Here's what to expect on your gin-making adventure:
Each table bears an array of old-world multi-column copper pot stills. These are the receptacles for your creative efforts. This experience allows you carte balance to tailor make your perfect gin.
You get started by choosing your floral botanicals, herbs, citrus, and spices and adding them to the pot.
If you love your gin with a natural kick, a peck of black or pink pepper, cinnamon, or jeira will do the trick. Do you want something gentler on the taste buds? Go for lavender, rosebud, or rose geranium. You can also select an invigorating burst of lime, orange, or rooibos.
You can pump up the alcohol levels to suit your preferences before letting it steep a little until it's done. The final touch is your own custom-designed logo to add to your personal bottle of gin.
By far the main event is getting to sample our creation in a gin cocktail made specially for you.
Try Cape Town Gin
If you're saving your gin for a special occasion, or curious about what else Distillers & Union has to offer, you can also opt to try some of their existing blends during your visit.
Don't miss the award-winning 5 Pence offering, together with tonic water made right there onsite. Are you driving home? There's a non-alcoholic G&T ready for you.
Feeling adventurous? Opt for the Cold Fusion vodka and rum tasting.
Go Behind the Scenes
Since all this takes place in a working distillery, you'd be remiss not to take a look around. Take a walk to the top of the stairs for a bird's eye view of the gin-crafting process in progress.
If you happen to visit on a Saturday, you can look forward to some live tunes to fuel your creative efforts.
A hipster heaven, Woodstock is worthy of a wander as well with veggie eateries, trendy cafes, and quirky stores galore for your distraction.
The Best of Cape Town
Rain or shine, there's always something to do in Cape Town. No matter how many times you visit, you'll find something new to try too.
Get in touch to plan your next trip and enjoy your personalized Cape Town gin experience!

Image: https://pixabay.com/photos/copper-gin-still-alcohol-drink-4081098/