In Cape Town, it's difficult to bypass an opportunity for cultural or historical enrichment. Now, it's almost impossible. Take a drive along Cape Town's N1 highway and you can't miss a stark reminder of South Africa's long struggle toward a better future.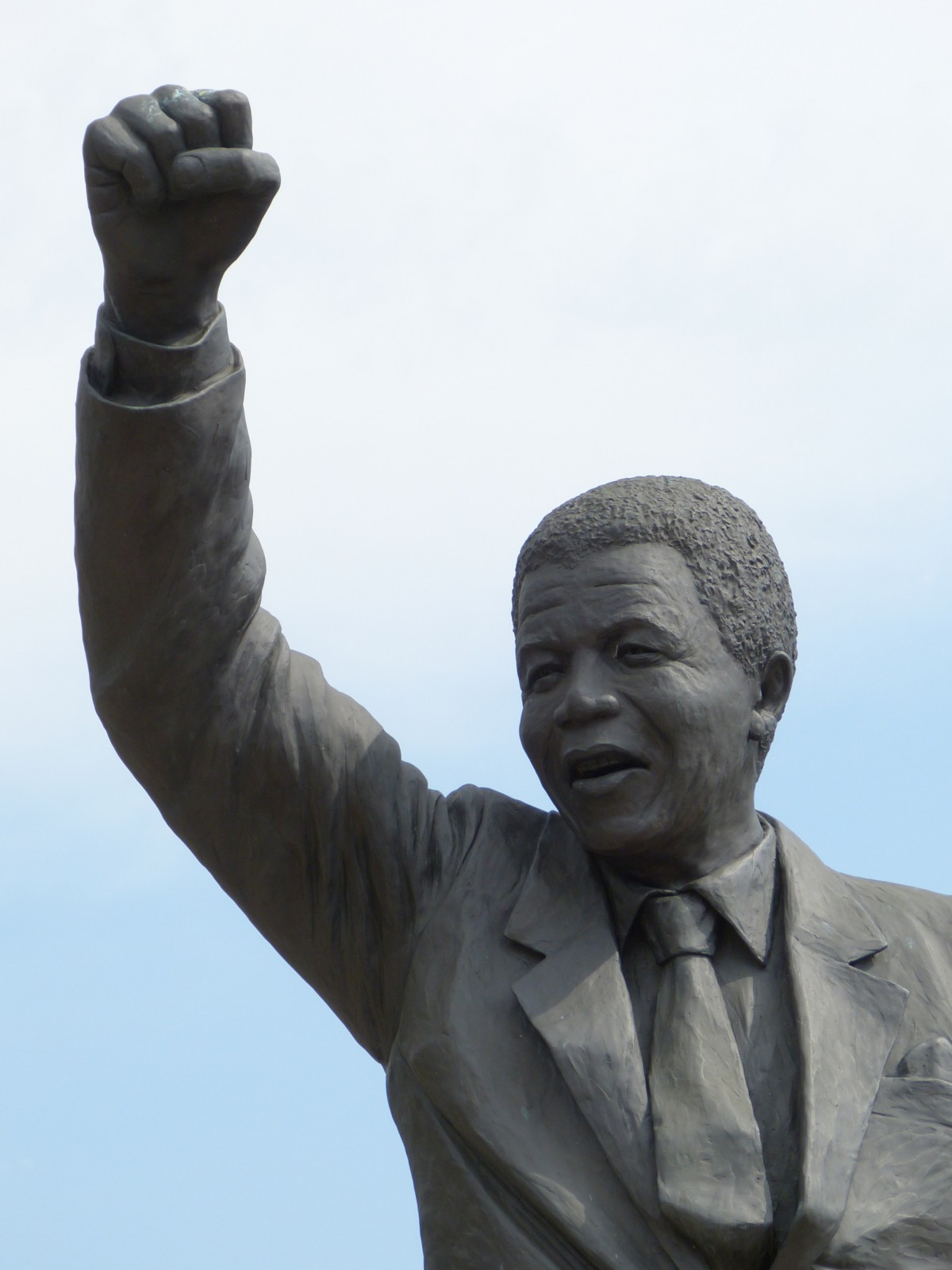 With Mandela Day fast approaching on Sunday 18 July, now's the time to take a closer look.
The Long March to Freedom
Here in the grassy spaces of Century City you'll come across an eye-catching exhibition that perfectly encapsulates the slow, steady progress of unfailing hope and determination.
Entitled the Long March to Freedom Exhibition, it's represented by life-size bronze casts of the most significant players in that history, depicted as steadfastly marching forward through the annals of history.
The display showcases over 400 years of a ceaseless quest for liberation from tyranny, colonialism, repression, and ignorance, frozen in the here and now.
Who's Doing the Walk of Fame
At present, there are 100 figures marching across the lawn. Over time this procession will swell to over 400 leading characters from South Africa's story. Visitors can walk among these depictions, admiring every intricate detail, and finding out more about each persona as they progress.
The parade starts at the very beginning, with prominent African chiefs, and incorporates people from all walks of life who played significant roles in the South Africa of today.
King Shaka's there, alongside Dingane, and Mzilikazi, and many other noted chiefs, kings, and queens of local tribes. Some of the more contemporary dignitaries include Ghandi, Cissie Gool, Albert Luthuli, and well-known activists like Helen Suzman, Bram Fisher, and Ruth First.
Walter Sisulu, Oliver Tambo, and Nelson Mandela lead the way, heralding the dawn of democracy and the end of your journey through the centuries.
Step Up This Mandela Day
While these stalwarts remain frozen in time, for South Africa, the march goes steadily on. Take a few small steps of your own this Mandela Day by setting aside 67 minutes to do something positive for your country.
If you'd like to include a look at this incredible showcase in your Mandela Day plans, get in touch to book your self-catering accommodation in Cape Town today.
Image credit: https://pxhere.com/en/photo/1063659