There is a noticeable trend in South Africa's property market at the moment. In this article by a staff writer for the Businesstech website, this trend is unpacked and explained.
If you require any sales related information please feel free to contact us at Cape Realty International on 083 789 3424 or enquiries@caperealty.co.za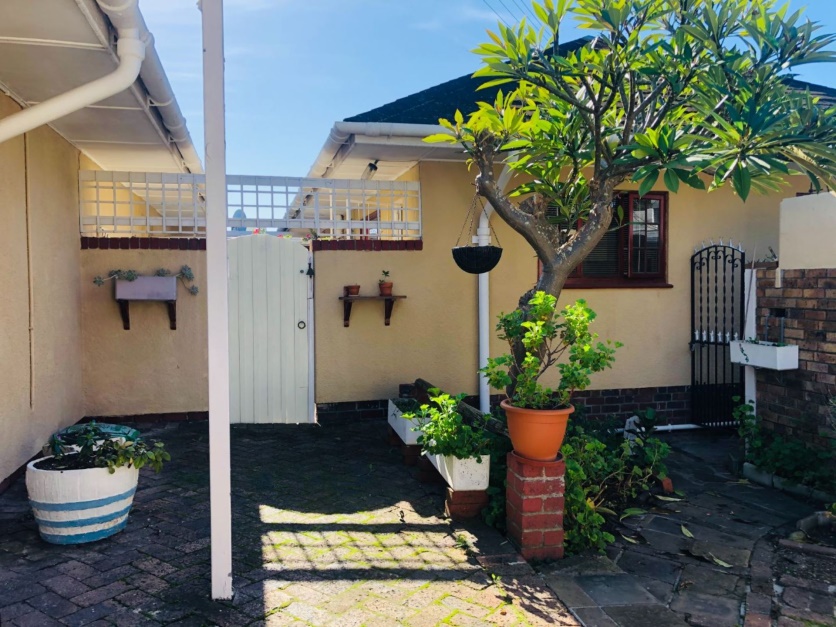 One of the noticeable trends in the residential property market this year has been a discernible uptick in demand for luxury homes in the R10 million-plus price band – a sector where freehold properties have enjoyed an increase in demand, says Dr Andrew Golding, chief executive of the Pam Golding Property group.
"Much of this demand has been driven by local buyers who have identified specific areas of interest and understand that the current market, generally characterised by motivated sellers and well-priced stock, presents opportunities which offer exceptional value for money.
"In regard to freehold homes, these have clearly benefited from lockdowns and the shift to remote working, experiencing 6% price appreciation since the start of the year (Jan – April 2021) compared to 3% for sectional title homes, Golding said.
That aside, he said that generally in the apartment living genre, penthouses are highly sought after and due to their nature, limited in supply and as a result yield very good returns on investment – some 20-25% over other apartments in the same building.
"They are luxurious and spacious – usually with the very best finishes and features such as large windows with abundant natural light, expansive patio and private swimming pool and importantly, offer privacy, often with their own elevator and entrance. Penthouses, such as those in Cape Town's V&A Waterfront, can fetch up to R40 million and above," said Golding.
Apart from local purchasers, in Cape Town's sought-after, conveniently located Southern Suburbs, for the year to date, the buoyant Constantia high-end market has been mainly driven by buyers from Gauteng and KwaZulu-Natal.
"We've also seen a notable increase in demand for properties listed above R10 million on the Cape's globally renowned Atlantic Seaboard, particularly prime real estate in upmarket Camps Bay and Clifton, where recent high-end transactions concluded by our agents extend to homes achieving individual prices of R70 million," said Golding.
In Plattekloof in Cape Town's Northern Suburbs, Pam Golding Properties area principal Pierre Nel said: "Typically, luxury residences recently sold include freehold houses in security and lifestyle estates or more spacious homes in areas such as Plattekloof, where upmarket Baronetcy Estate with its modern, new-build homes in a secure, gated community is proving popular.
"Prices of sales which we've concluded in Baronetcy Estate range from around R10.5 million to in excess of R60 million. Interestingly, we've also noted an increase in demand from the UK and American buyers in our area."
Secure estate living ticks all the boxes for many homebuyers on the Cape's Western Seaboard, where Emarie Campbell, Pam Golding Properties area principal, cites Atlantic Beach, Water's Edge Estate, Waterstone Isle and Sunset Links as popular among such buyers, offering highly appealing, luxury living in a secure environment.
"Atlantic Beach Estate with its links golf course and relaxed lifestyle, and Water's Edge Estate with modern architecture and a convenient lock-up-and-go lifestyle right on the beach with magnificent views of Table Mountain and Table Bay, resonate with family and other buyers seeking a secure way of life in attractive surrounds.
"Noteworthy sales in the R10 million+ price band include three between R12.5 million and R15 million in Atlantic Beach Estate, three in Water's Edge Estate between R11 million and R16.5 million, three in Bloubergstrand for R15 million, as well as a home right on the beach in Melkbosstrand which was purchased for R15.5 million. We have recently brought in new inventory, and the enquiries have been most encouraging in the price range hugging R10 million," Campbell said.
"On the Western Seaboard, secure estate living in this price range is sought after and very limited the closer you get to the beach, with no further land available for new developments, so the sooner you secure your home, the better."
In Gauteng, Lambert Bezuidenhout, Pam Golding Properties area principal in Steyn City, said heightened activity in the upper price band has been more of a catch-up than a recovery, having been stifled by the stringent lockdown measures.
"The majority of our sales are around the R20 million mark for completed houses, with sales of over R35 million and upwards not uncommon.
"However, while land is still available from just over R3 million, many purchasers then make a further capital investment in luxurious high-end homes which may ultimately enjoy a market value of up to and in excess of R60 million. Of our 14 highest recent sales, all except one were to South African buyers," the estate agent said.
"Covid-19 has brought with it the notion that we might be living with it for some time to come, which implies that lockdowns and 'work from home' will affect a significant portion of the high-end buyer population. As a result, we've seen a trend towards larger properties – even apartment sales – to accommodate the work from home way of life.
"Lifestyle estates such as Steyn City, with its diversity of homes, offer an abundance of outdoor space, facilities and activities, which also greatly enhances apartment living. Buyers believe that if they are going to be in lockdown, it should be in a space that facilitates some form of normality," Bezuidenhout said.
In Johannesburg's exclusive Northern Suburbs such as Sandton, Richard Smith, Pam Golding Properties area manager based in Hyde Park, said sales transactions for freehold, primary residences above R10 million up to R30 million and above have been achieved in Sandton suburbs such as Sandhurst, Westcliff, Bryanston, Morningside and Hyde Park.
In Durban North in KwaZulu-Natal, Pam Golding Properties area principal for Durban Coastal, Carol Reynolds, said some buyers seeking privacy and palatial homes prefer freestanding mansions because they are not governed by the restrictions that arise in gated communities.
"For this reason, half our sales concluded with high net-worth buyers comprise large freestanding mansions. As the suburb itself is secured by multiple security patrols, with large homes and expansive gardens, upper Durban North attracts affluent purchasers who seek privacy above all else.
"Estates are always popular, but often size and height restrictions limit options for the mega-wealthy who prefer to have freedom of choice in terms of size and design."
In uMhlanga, Gareth Bailey, a Pam Golding Properties area principal for Durban Coastal, said movement in this upper price bracket has been split equally between sectional title schemes on the beachfront or within gated estates and freestanding homes, not within estates.
"Certainly, the trend is towards gated estates and sectional title, especially on the front line of the beachfront. It really comes down to a lifestyle choice for buyers," Bailey said.
Further north in the Ballito area, in Zimbali Coastal Estate and Simbithi Eco Estate, homes frequently change hands for well in excess of R10 million and even north of R18 million, said Farrah Williamson, the company's area principal. "Some of our recent transactions include homes sold for R19 million in Zimbali and R22 million in Simbithi."
In Kloof, in Durban Metro's Upper Highway area, a recent sale by Pam Golding Properties was a home in the sought-after Kloof Golf Course area, acquired for R10.5 million.
According to Gordon Shutte, Pam Golding Properties area principal in Knysna and Plettenberg Bay, activity in the upper end of the market remains robust, with higher demand, particularly in the 'sweet spot' between R10 million and R15 million.
"Factors contributing to the ongoing demand include semigration from the major metros, as well as the high scenic and lifestyle appeal in our towns. In this regard, the demand is for freehold properties, especially for security estates where the price is consistently higher. While most of our buyers are South Africans, we are seeing the return of overseas purchasers for retirement or second homes, most recently from Germany and Israel."
Stephen Murray, area principal for the company's Mossel Bay office, said: "We have seen sustained growth in residential property investments exceeding R10 million in several areas, which in turn continues to stimulate further investor confidence in the area as a whole, as well as specific estates and suburbs.
"Activity in the higher price brackets has definitely been busier than the previous five years, with prices creeping up steadily and investor confidence resulting in bigger homes being built in a number of estates in the area, investing R10 million and more over and above the plot purchase price."